One cold morning in lat December...
we convinced the boys to put on some coordinating outfits and head out into the snow for a family photo shoot...
They all had great attitudes, but the photos don't lie...it was COLD!!!!
You can Photoshop red cheeks...
bunt you can't Photoshop clenched fists and chattering teeth...
We all took turns getting our photos taken by the big tree in the front of the house while everyone else waited inside.
And Callan had his first practice as family photographer. He did pretty good.
And no family photo shoot would be complete without a few goofy shots. Notice Nolan doing the "Steve Walk" from Minecraft.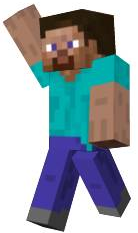 He might actually be doing an impression of Will Ferrell as Buddy the Elf doing the big foot walk...
Or maybe an impression of his older brother who did a similar pose about a month earlier at Nolan's baptism.
And just to prove they were tough, the boys decided they wanted to take this shot out in the snow. Ever since, they've been walking around the house and without warning they strike a muscle man pose and say, "Check out the gun show!" (I think we can blame that one on Uncle Chad... :-) )